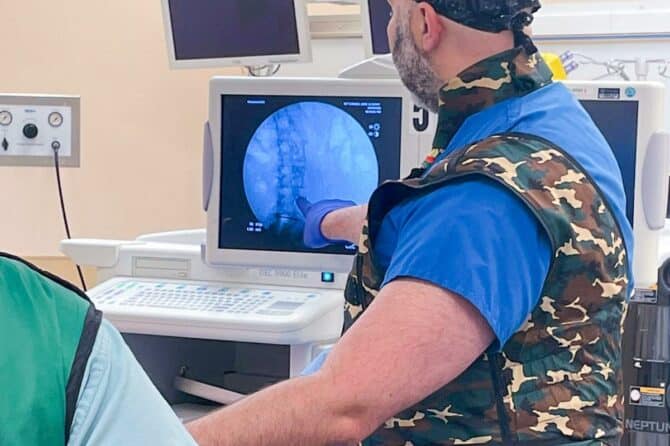 This weekend, Dr. Abdallah was honored to teach physicians the breakthrough medical solution by Avanos Medical, COOLIEF* Cooled RF. This is the only currently known thermal radiofrequency system using water-cooled technology to deactivate pain-causing sensory nerves. This technology is giving physicians the power of targeted treatment, and patients the quality of life they deserve.
If you are in pain and live in Delaware, go to our Contact Page to schedule an appointment with Dr. Abdallah. For your convenience we have pain management offices in Dover, Millsboro, and in Bear Delaware.
We treat our patients like family.
Leave a reply