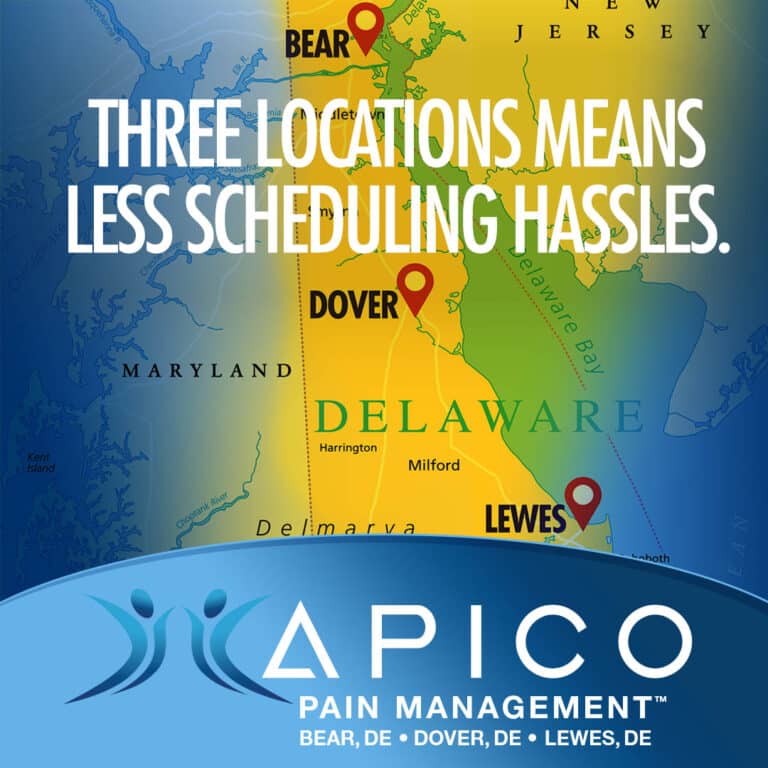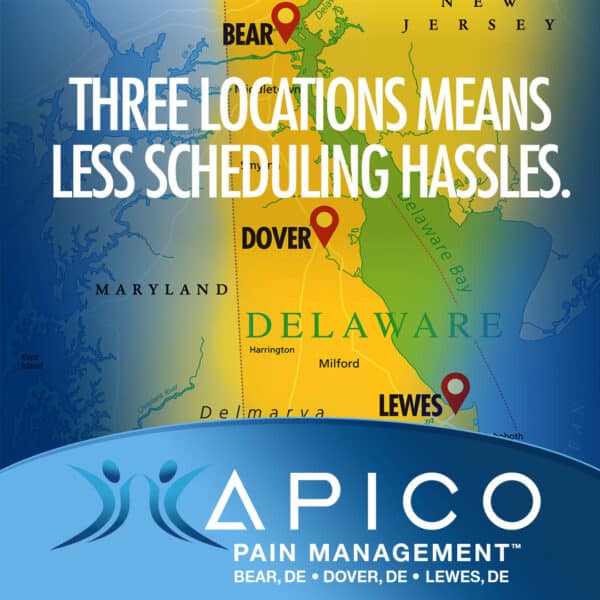 Summary
More offices in Delaware means less scheduling hassles.
Having three pain management offices conveniently located throughout Delaware is a game-changer for anyone dealing with chronic pain.
The easy accessibility of APICO Pain Management's offices significantly reduces scheduling hassles and travel burdens. No more lengthy commutes or struggling to find a suitable appointment time. Whether you reside in Bear, Dover, or Lewes, healing is just around the corner. With multiple locations, our patients have the flexibility to choose the nearest office, saving time and energy.
This accessibility empowers our patients to prioritize their well-being and focus on pain management without unnecessary stress. Embrace convenience and take control of your pain journey.
Call 855-932-7426 and schedule to meet with Rany Abdallah MD, PhD, MBA today.
#lesshassles #lessstress #lessdriving #lesswaiting
Leave a reply