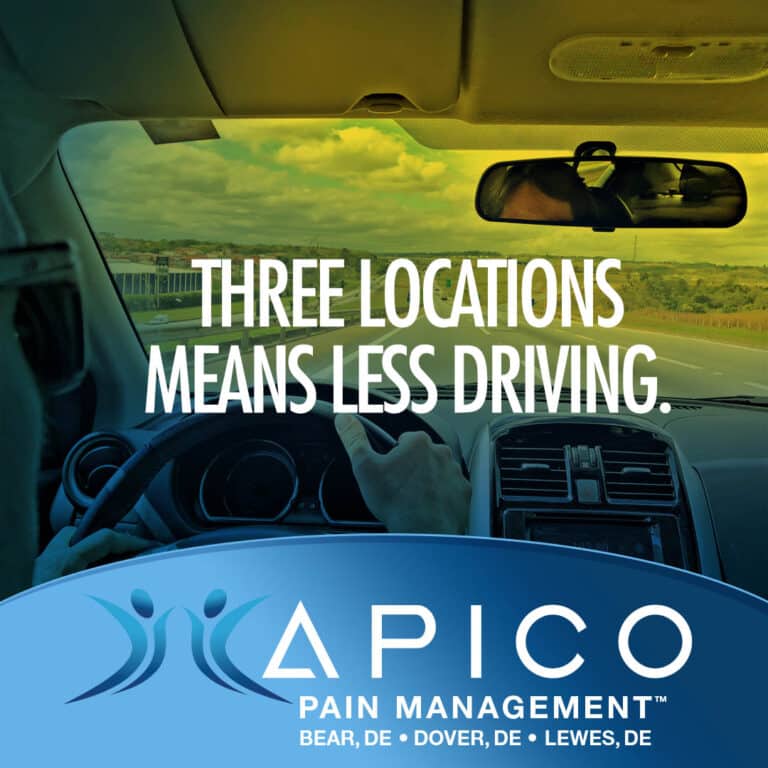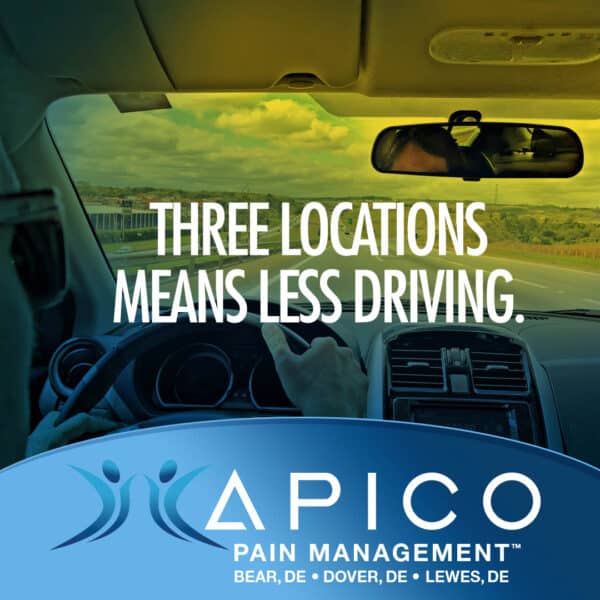 Summary
Three pain management offices in Delaware means less driving.
In pain management, a revolutionary shift is occurring. One that brings tremendous relief to APICO Pain Management patients. The key to this transformation lies in the simple yet profound concept of shorter drive times.
As we thoughtfully establish our facilities closer to residential areas, our patients can now bid farewell to many hours spent on the road.
This newfound convenience does more than just save time. It significantly eases the burden of chronic pain. Reduced travel translates to less physical strain, reduced stress, and enhanced comfort during the crucial pre-and post-treatment periods. Moreover, patients can now focus on their well-being without the added hassle. This paves the way for a brighter, pain-free future.
Call 855-932-7426 and set your appointment to meet with Rany Abdallah MD, PhD, MBA and find out how he can get you on the road…to be your pain free best.
At APICO Pain Management, we treat our patients like family.
#freedomfrompain #painrelief #getoutofpain
Leave a reply