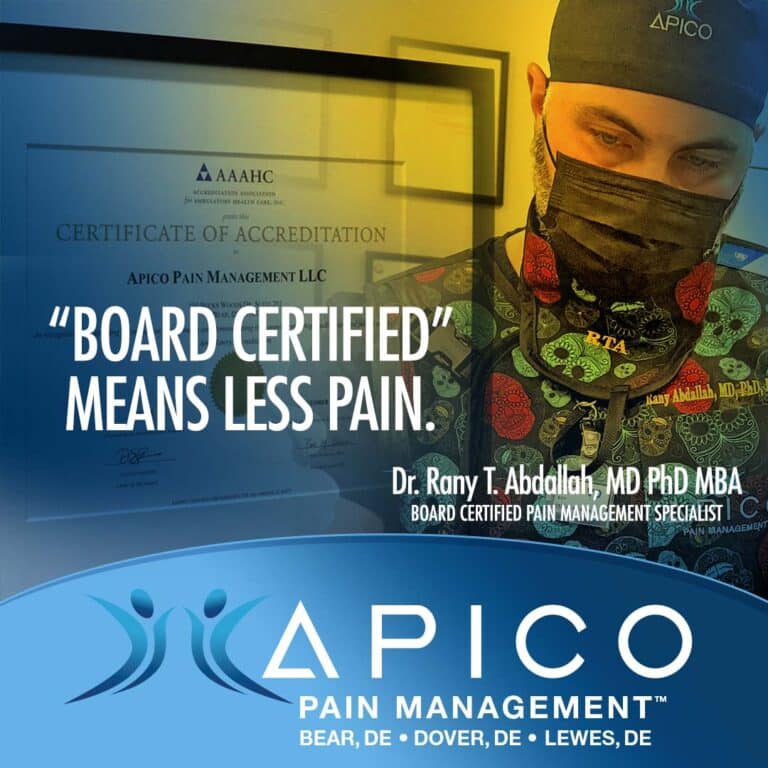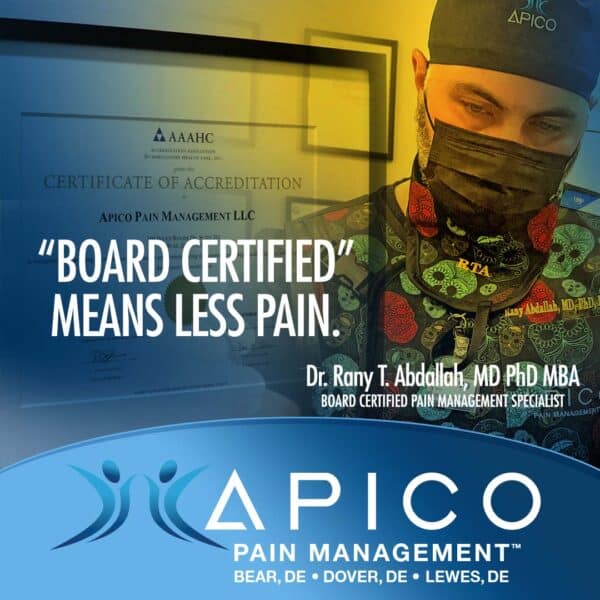 Summary
Rany T. Abdallah, MD PhD MBA is double board certified in pain management, and in anesthesiology.
If you live in Delaware and you're seeking relief from #chronicpain, it's essential to entrust your care to a qualified professional. One crucial factor to consider when choosing a pain management doctor is their board certification. Board certification signifies that the physician has undergone rigorous training and testing in their specialized field, ensuring they possess the necessary knowledge and skills to provide top-notch care.
"For a physician, board certification is a mark of distinction. It indicates the education that he or she has undertaken beyond the minimal standards and competency requirements in a chosen specialty. For leaders of medical institutions, board certification signifies a physician's achievement. It testifies to the mastery that the physician has shown in his or her respective field of medicine. At the American Board of Physician Specialties® (ABPS), we believe that board certification provides yet another benefit that hospitals and physician leaders would appreciate – it not only identifies the most qualified physicians, but suggests which one would be the best fit for a job opening in a particular medical specialty."
–Excerpt from the American Board of Physician Specialties
For pain management doctors, board certification involves completing an accredited residency in pain medicine and passing a rigorous, comprehensive examination. Dr. Abdallah's board certification reassures APICO Pain Management patients that their doctor has met stringent standards and is committed to delivering effective, safe, and compassionate pain management solutions. So whether you're closest to our office in #BearDE, #DoverDE, or #LewesDE – call us today at 855-932-7426. Get started getting better. At APICO Pain Management, we treat all our patients like family.
#delawarepainoffices #paindoctorsdelaware #painofficesdelaware
Leave a reply