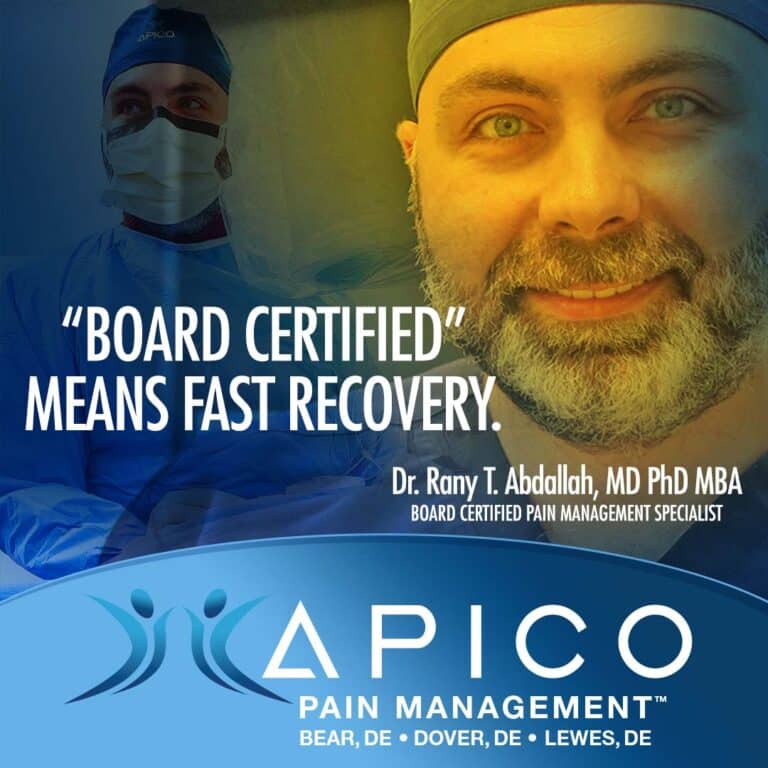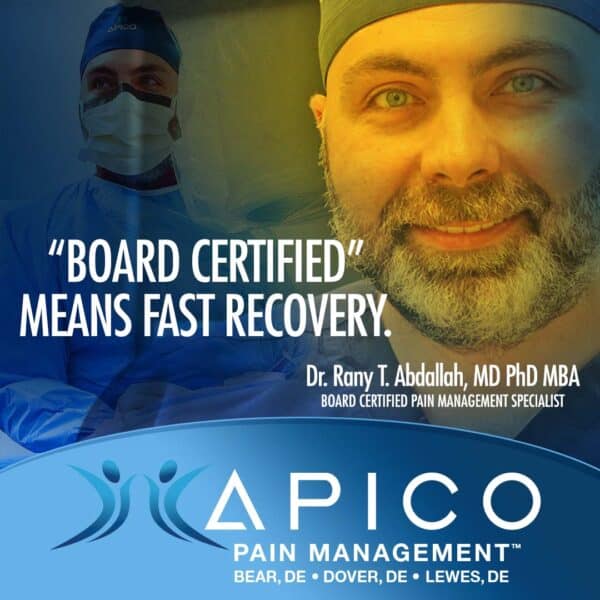 Summary
What factors contribute to the fastest possible pain relief?
Factors Influencing Fastest Possible Recovery with Pain Management Specialist Rany T. Abdallah, MD PhD MBA in Delaware.
In Delaware, we're known for our tight-knit communities. Residents seeking relief from debilitating pain place their trust in the hands of one of Delaware's best pain management specialists, Rany T. Abdallah, MD PhD MBA. With locations in Bear, Dover, and Lewes, Dr. Abdallah has earned a reputation for his commitment to helping patients regain their quality of life and his dedication to employing the latest multimodal protocols in pain management.
One of the key factors that contribute to a faster recovery under Dr. Abdallah's care is his extensive qualifications. Holding both a medical doctorate (MD) and a doctorate in philosophy (PhD), as well as a master's degree in business administration (MBA), Dr. Abdallah possesses a unique blend of expertise. His multimodal approach allows him to view pain management from various angles, ensuring personalized and effective #treatmentplans for each patient.
Furthermore, the state-of-the-art facilities at each of Dr. Abdallah's locations play a pivotal role in facilitating a comfortable and conducive healing environment. Equipped with advanced medical technologies, these centers are designed to meet the diverse needs of patients, whether they require acute or chronic pain management.
Dr. Abdallah's patient-centered approach is another critical factor in expediting recovery. He believes that patients should actively participate in their healing journey, and as such, he places a strong emphasis on #patienteducation. By empowering patients with knowledge about their condition and treatment options, they can make the best possible informed decisions and take an active role in their recovery process.
But perhaps one of the most significant factors that contribute to a #fasterrecovery under Dr. Abdallah's care is his compassionate nature. Known for his warm bedside manner and genuine concern for his patients, he creates a supportive and encouraging atmosphere that instills confidence and motivation in those he treats. This emotional support is invaluable during the challenging and often daunting process of managing pain.
Delaware residents who seek treatment from Dr. Abdallah are not merely patients; they become part of a caring and inclusive community dedicated to overcoming pain. Through support groups and networking opportunities, Dr. Abdallah fosters an environment where patients can connect with others who share similar struggles, fostering a sense of belonging and emotional healing.
The factors influencing a faster recovery for patients visiting pain management specialist Rany T. Abdallah, MD PhD MBA are manifold. His extensive qualifications, multimodal approach, state-of-the-art facilities, patient education, and compassionate care all contribute to creating an environment conducive to healing and restoration. Delaware residents can rest assured that under Dr. Abdallah's care, they have a trustworthy partner on their path to a #painfree life.
Schedule your appointment today. Call 855-932-7426 to get started finding relief from your pain.
Leave a reply