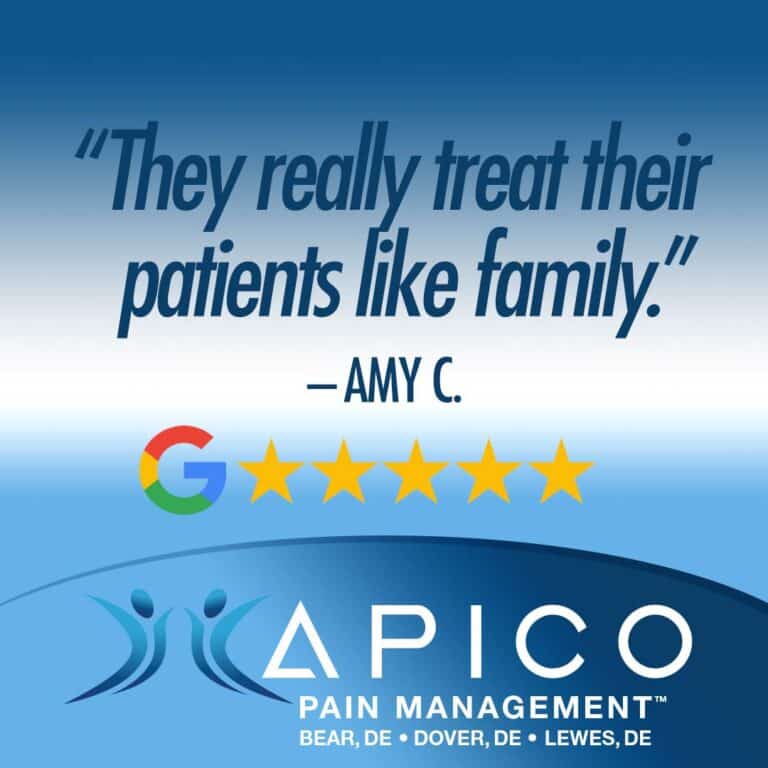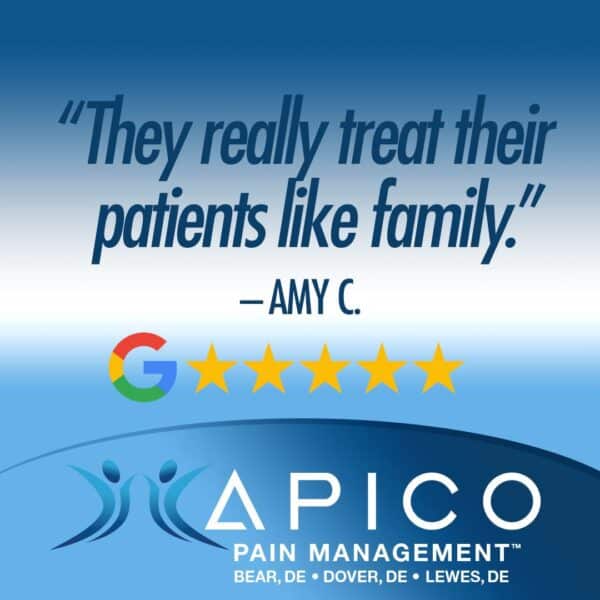 Summary
A patient discusses their journey to pain relief.
A patient's journey to pain relief, thank you for sharing.
"In a world buzzing with responsibilities, taking the time to write a 5-star Google review holds immense significance. As a patient of Rany T. Abdallah, MD PhD MBA at APICO Pain Management, I found myself compelled to share my experience and relief from chronic pain.
From the first appointment, it was clear that Dr. Abdallah and his staff were cut from a different cloth. Their warmth, professionalism, and genuine concern set the tone for my journey to recovery. The decision to write that review wasn't just about stars; it was about giving credit where it was truly due.
Chronic pain had woven itself into the fabric of my life, dulling every moment and limiting my experiences. Enter Dr. Abdallah—an expert with a unique blend of medical, research, and business expertise. His multimodal approach resonated with me, a stark contrast to the one-size-fits-all treatments I had encountered before.
The transformation didn't happen overnight, but with each visit, I felt the burdens of pain lifting. Dr. Abdallah didn't just treat symptoms; he listened, delved into my medical history, and crafted a #PersonalizedPlan. It was a collaborative journey, a partnership to reclaim my life from the clutches of pain.
With the support of the attentive APICO Pain Management staff, each visit felt like a step toward freedom. Their friendly faces and organized approach created an atmosphere of trust—a crucial element when sharing the raw realities of chronic pain.
Writing that 5-star review was about expressing gratitude for the collective effort that changed my life. It was a token of appreciation for Dr. Abdallah's dedication, his intricate knowledge, and his #UnwaveringCommitment to my well-being. It was an opportunity to let others in similar pain know that there is hope, a beacon of light shining through the darkness.
So, I sat down to write, not just for myself, but for others who might be seeking a way out of the endless cycle of pain. Because when you find a doctor and a team who genuinely care, who prioritize your journey to healing, the least you can do is share your story so others can find their path to relief and a #RenewedLife."
Call today: 855-932-7426. At APICO Pain Management, we treat our patients like family.
Leave a reply