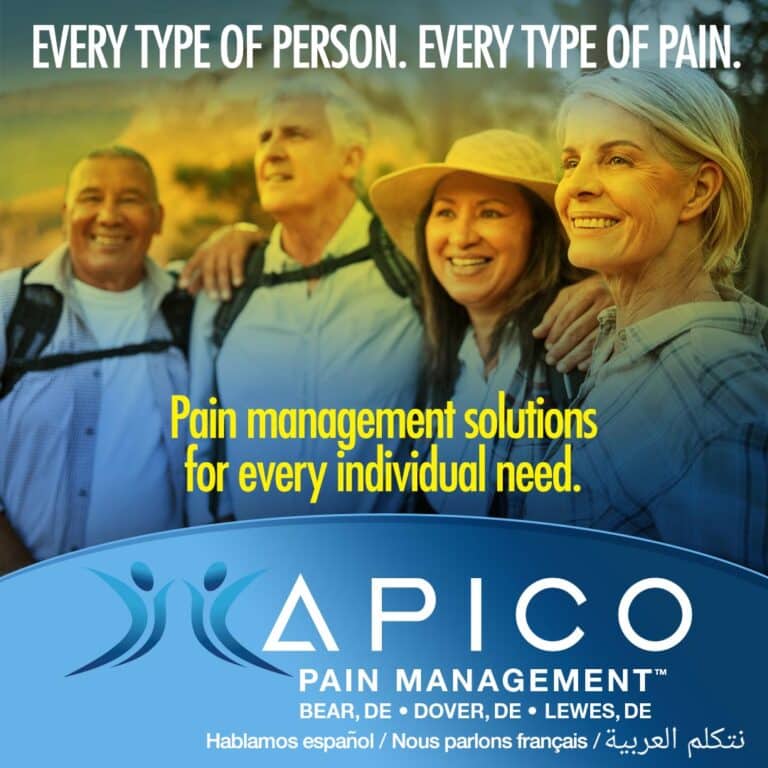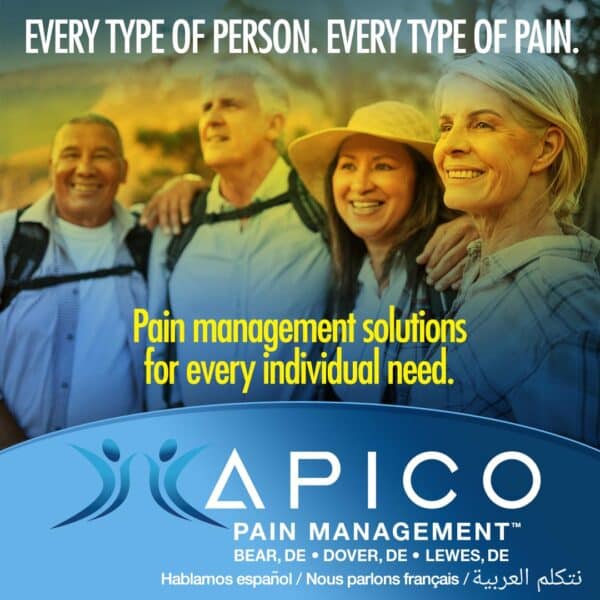 Summary
How compassionate care for all our patients and all pain conditions provides faster pain relief.
Compassionate Care for All Pain Conditions
At APICO Pain Management, we are more than just a medical practice; we are a family that cares deeply about your well-being. Our commitment to providing #CompassionateCare extends to every patient who walks through our doors, regardless of the type or severity of their pain condition.
We Treat Our Patients Like Family: The cornerstone of our approach is simple yet profound: we treat our patients like family. What this means is that when you choose APICO Pain Management, you become part of our extended family, and your pain becomes our pain. We understand the physical and emotional toll that pain can take on your life, and we are here to offer not just medical expertise but also the warmth and support that family provides. You can trust that your concerns will be heard, your questions will be answered, and your pain will be taken seriously. Your well-being is our top priority, and we are dedicated to guiding you toward a healthier, pain-free life.
Convenient Locations Across Delaware: To ensure that you have easy access to the compassionate care you deserve, we have strategically placed our offices in three convenient locations across Delaware: Bear, Dover, and Lewes. We understand that managing pain can be a challenging and ongoing journey. That's why we've made it our mission to be where you need us, when you need us. No matter which part of Delaware you call home, #QualityPainManagement is just a short drive away.
At APICO Pain Management, we are committed to helping you regain control over your life and find relief from your pain. Our experienced team is well-equipped to address a wide range of pain conditions, from chronic pain to acute injuries and everything in between. We believe that compassionate care is the foundation of #EffectivePainManagement. When you choose us, you're not just choosing a medical practice; you're choosing a supportive and caring family that will stand by your side throughout your journey to a pain-free life.
Join our family of satisfied patients and experience the difference of care that puts your well-being first. At APICO Pain Management, your pain is our concern, and your recovery is our mission. Call for an appointment to meet with Rany T. Abdallah, MD PhD MBA at 855-932-7426.
Leave a reply