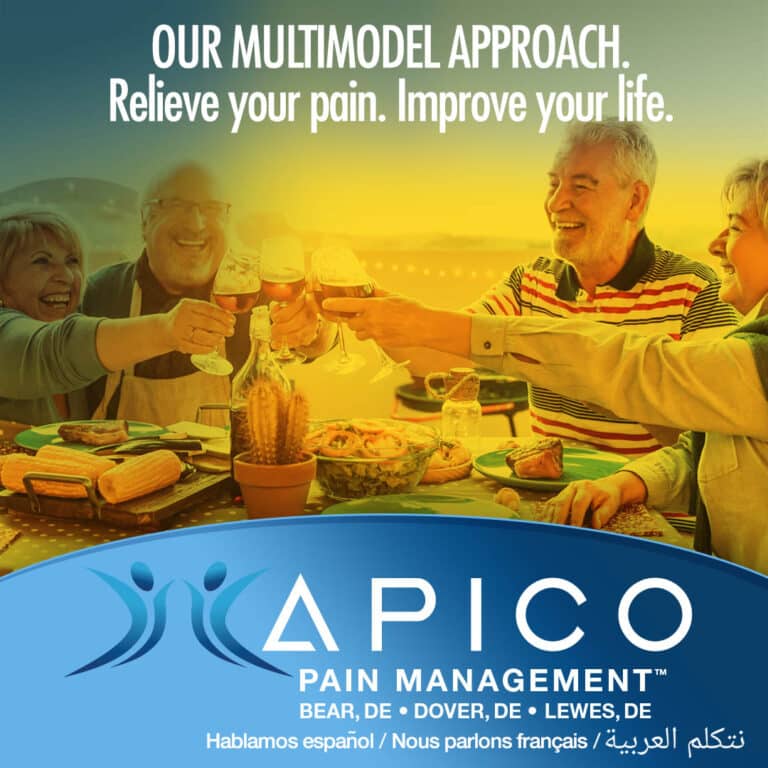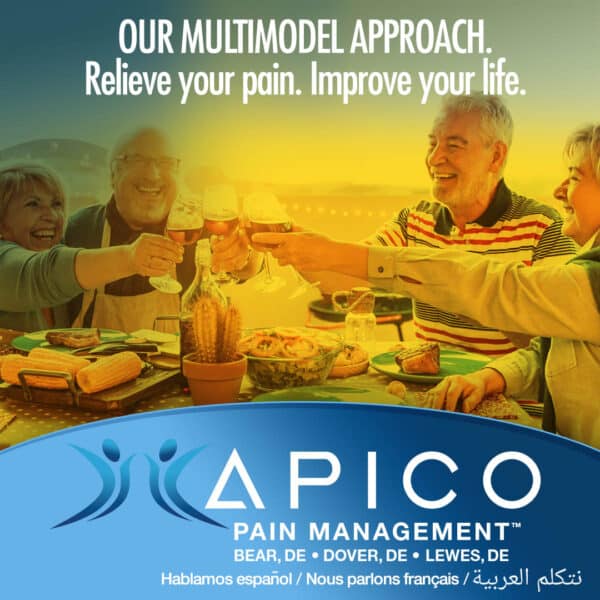 Summary
Relieve your pain, and find improvement in your life.
Relieve your pain.
Dr. Rany T. Abdallah, MD PhD MBA, is a compassionate pain management physician specialist who understands the profound impact that #ChronicPain can have on a patient's life. From his perspective, adopting a multimodal approach to pain management, especially for pain patients in Delaware, is a pivotal step toward not only alleviating pain but also significantly improving their overall quality of life.
A multimodal approach, as Dr. Abdallah sees it, is a holistic methodology that considers the entirety of a patient's experience with pain. It starts with a #ThoroughAssessment that takes into account the patient's unique pain profile, lifestyle, and personal aspirations. This compassionate approach ensures that the patient's voice is not just heard but honored throughout their pain management journey.
Dr. Abdallah recognizes the importance of combining various treatment modalities to maximize pain relief. This may encompass medications tailored to the patient's needs, physical therapy to enhance physical function, interventional procedures for targeted pain relief, and psychological counseling to address the emotional toll of chronic pain. By offering a comprehensive toolbox of options, this approach empowers patients to actively participate in their #PainManagement, restoring a sense of control and self-efficacy.
Dr. Abdallah's commitment and dedication to his Delaware pain patients is particularly valuable. By providing a comprehensive and compassionate approach to pain management, he becomes an essential resource for individuals seeking pain relief. Patients find reassurance in Dr. Abdallah's multidisciplinary approach that encompasses physical, emotional, and psychological well-being.
Additionally, the incorporation of psychological support, such as cognitive-behavioral therapy (CBT), acknowledges the emotional dimensions of pain. This holistic care ensures that patients not only experience physical comfort but also receive guidance in coping with the mental and emotional aspects of their condition.
Summing it up, Dr. Rany T. Abdallah's commitment to a multimodal approach to pain management represents a dedication to improving the quality of life for Delaware pain patients. It enables individuals to regain functionality, pursue their passions, and relish a more fulfilling life with reduced pain. It's a partnership built on empathy, trust, and a shared goal: to restore not just physical comfort but also the joy and vitality that pain may have taken away. Delaware pain patients searching for compassionate and comprehensive pain management can confidently turn to Dr. Abdallah and his team.
Call any of his conveniently located offices in Bear, Dover, and Lewes, DE to schedule an appointment with Dr. Abdallah, and get started improving your life.
Leave a reply