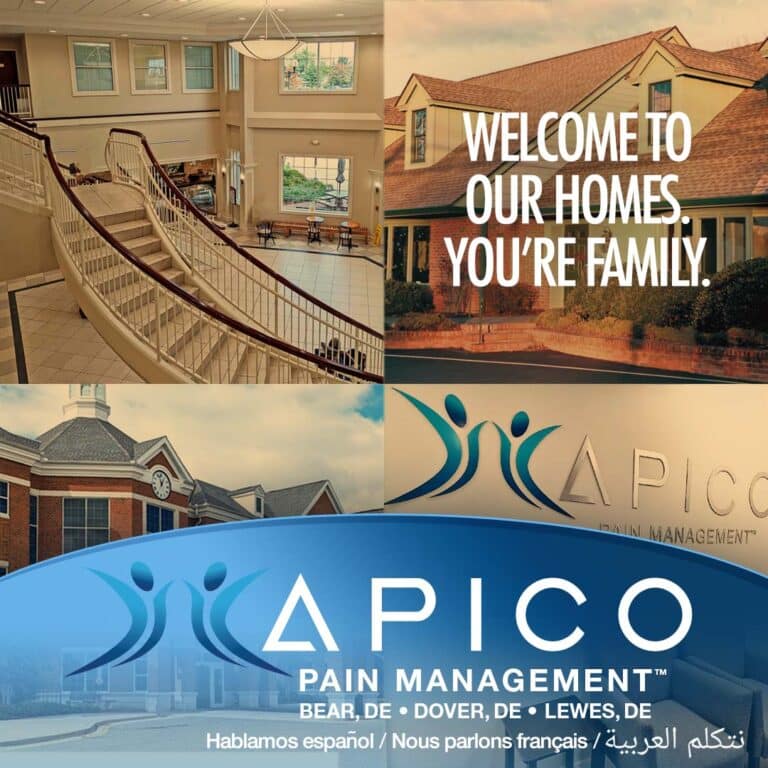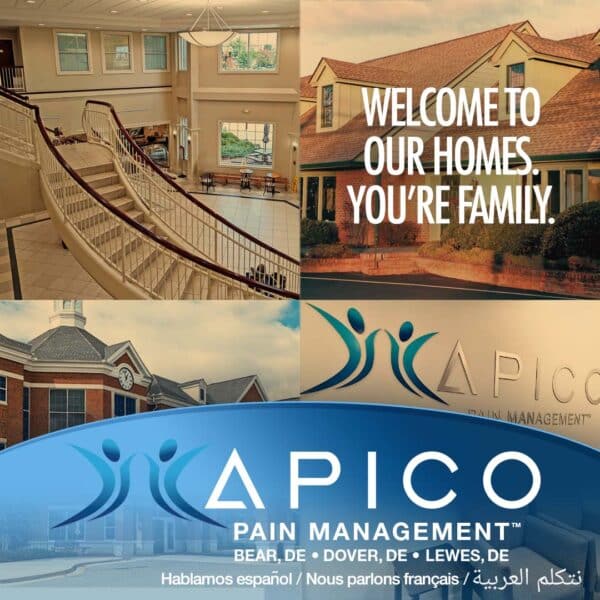 Summary
Our staff will treat you like family; our home is your home.
Our home is your home, because you're like family.
When prospective patients are seeking a pain management doctor, the promise of being treated like family holds significant importance. In the case of Rany T. Abdallah, MD PhD MBA and his staff, this commitment extends far beyond clinical expertise. It revolves around creating a compassionate and a fmaily-style connection with every patient.
Pain management can be a complex and emotionally challenging journey. Patients often find themselves grappling with chronic pain, which can not only take a toll on their physical well-being but also have a negative impact on their emotional and psychological state. That's why the assurance of being treated like family becomes a beacon of hope.
Dr. Abdallah's approach emphasizes a clear sense of trust and understanding. When patients feel like they are a part of the APICO Pain Management family, they become more willing to open up about their symptoms, concerns, and fears. This open dialogue is not just beneficial but often crucial in tailoring effective treatment plans that align with the patient's one-of-a-king needs and preferences.
Moreover, chronic pain patients frequently experience feelings of vulnerability and anxiety, which is where Dr. Abdallah's compassionate approach truly shines. Knowing that they have a specialist who genuinely cares about their well-being provides a powerful source of emotional support. This emotional connection can be just as vital as the medical interventions themselves. Patients need not navigate the pain management journey alone; they have a trusted partner who understands their struggles and stands by their side.
The feeling of being treated like family in pain management also extends to creating a secure environment. Patients are reassured that they have an advocate dedicated to alleviating their suffering. This sense of security is invaluable for individuals facing the often arduous path of pain management. Dr. Abdallah's commitment to making patients feel like they are part of his extended medical family sets him apart as a specialist who truly values holistic healing and patient empowerment.
In the world of pain management, where the physical and emotional aspects are intricately intertwined, the "you're part of our family" approach is not just important; it's essential. Rany T. Abdallah, MD PhD MBA embodies this compassionate care, offering more than medical treatment – he provides a sense of belonging and a trusted companion on the journey to pain relief and overall well-being. His practice is not just about healing the body but also nurturing the spirit, ensuring that patients are never alone in their pursuit of a pain-free life.
Call 855-932-7426 to schedule.
Leave a reply